Specs
Designed for heavy-duty use

40" long and 1/2" wide

Tone muscle and provide resistance

Use for stretching and rehabilitation 
Get to know us
The Brand
Recreation Sweat is designed to give you the tools + equipment to feel confident training on your own and without heavy equipment. No matter where you're at in your fitness journey, we're here to help you become the strongest and best version of yourself. It's about FEELING the difference when you make time for movement.
We have a 360-degree all-encompassing fitness approach, so whether you prefer high-intensity interval training, weight training, pilates on the weekend, or a variation of them all, we have you covered at Rec Sweat.
Our community belongs to those who make movement a priority, not because they have to, but instead, because it fuels them.
Take your workouts to the next level with Rec Sweat.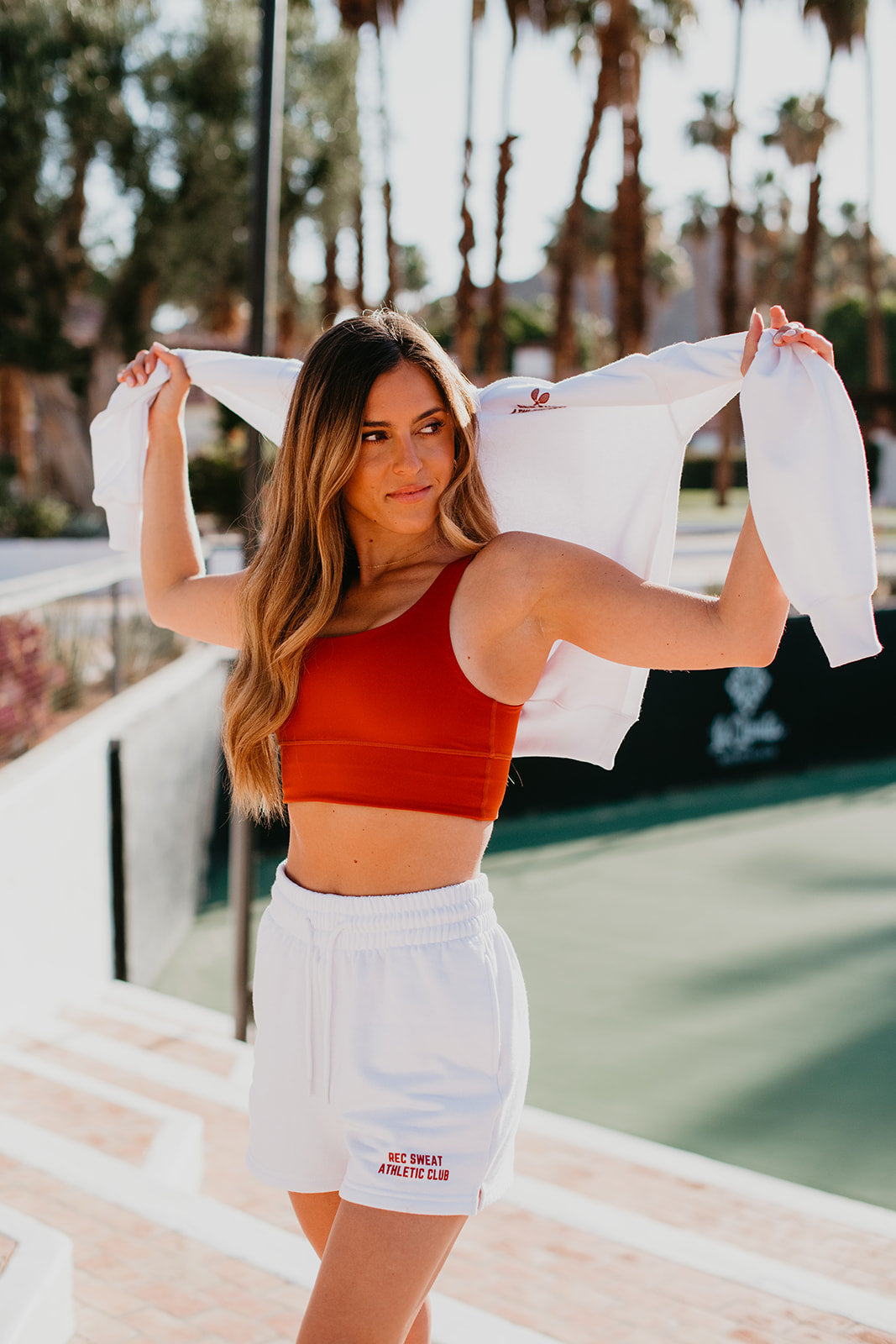 Founder
Rachael DeVaux, Co-Founder of Recreation Sweat, has been committed to making health and fitness accessible to all, no matter the circumstances. She's a Registered Dietitian and Personal Trainer who's here to tell you that you can love and enjoy the movement you do, all while treating your body right.
Lockdown forced Rachael to train out of her kitchen, where she was determined to show others that you don't need much, if anything, to get a great workout. It's been her goal to create a line of high-quality fitness equipment that others can utilize to elevate their training regimen — anywhere, anytime.
And from that came the dream of Recreation Sweat. A community of powerful women, pushing themselves to their limits, and feeling confident while doing it.
Head to @recreationsweat for all things REC SWEAT.