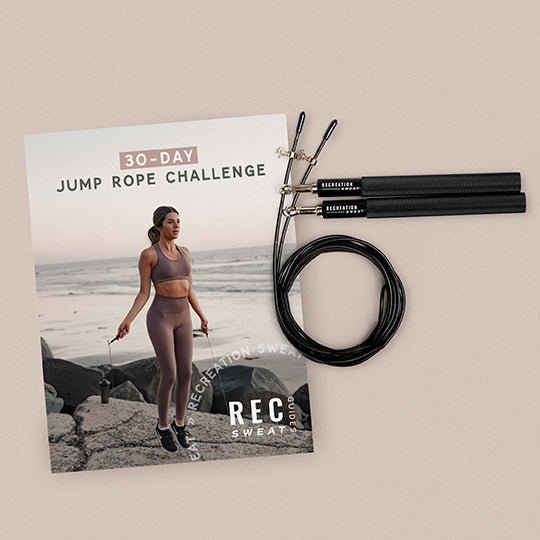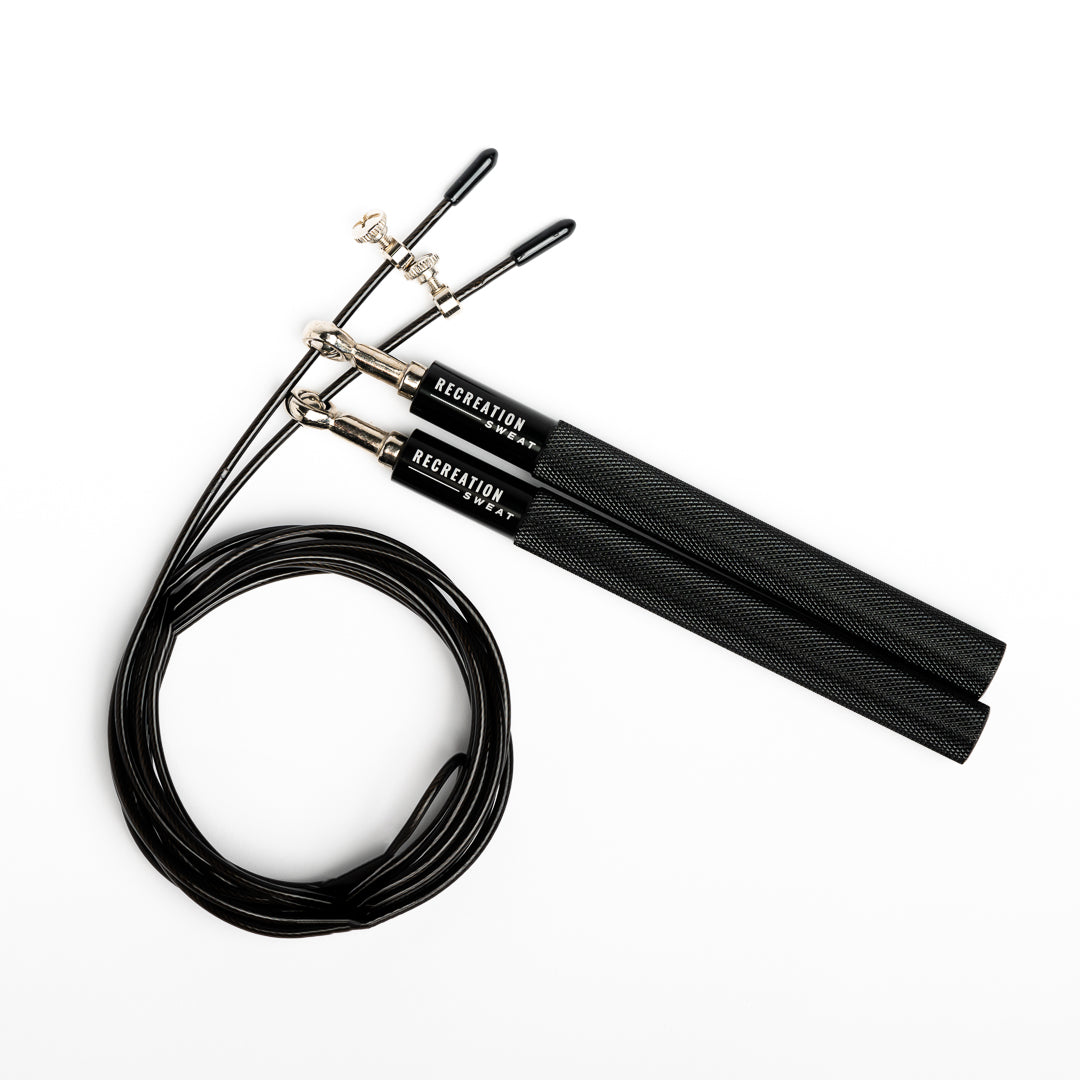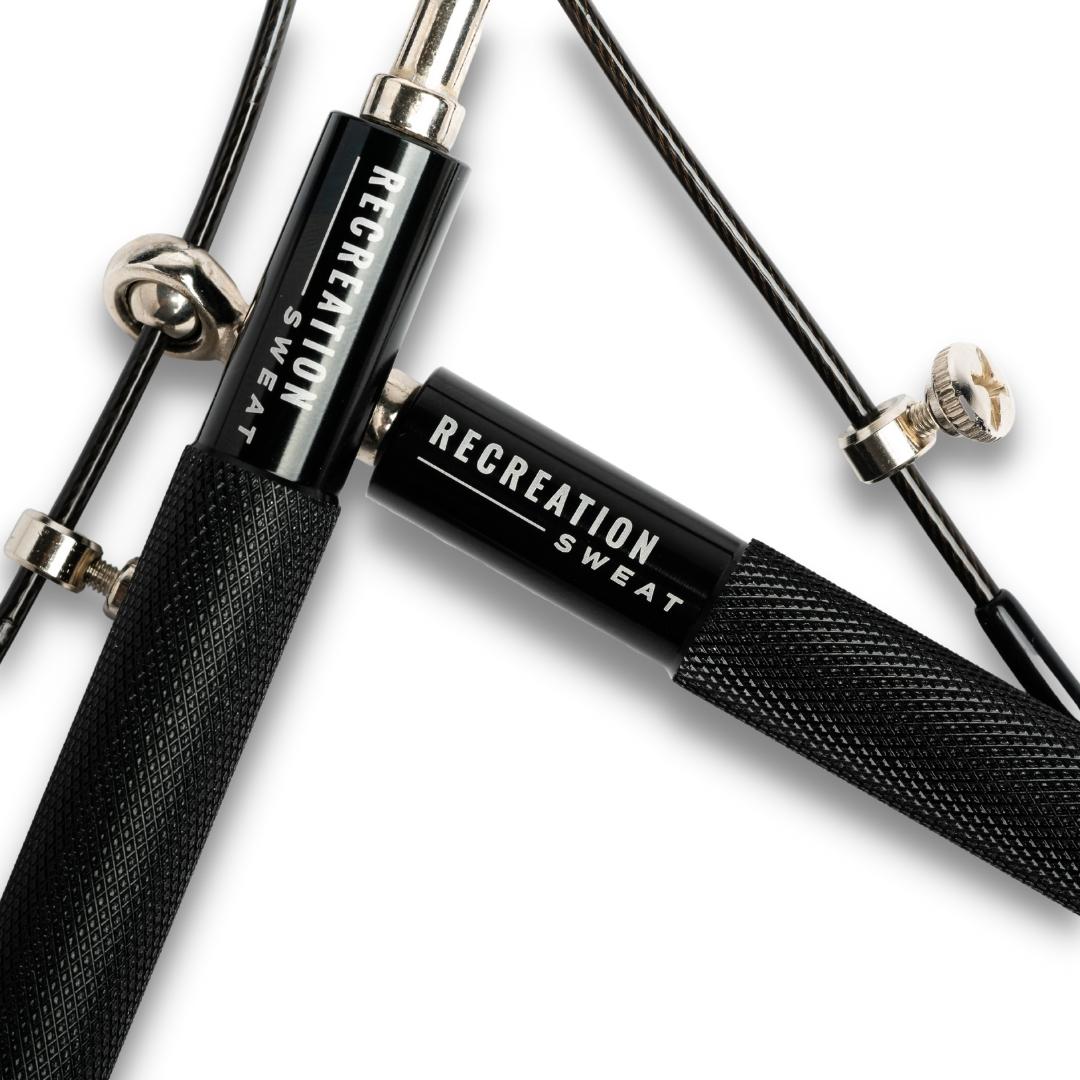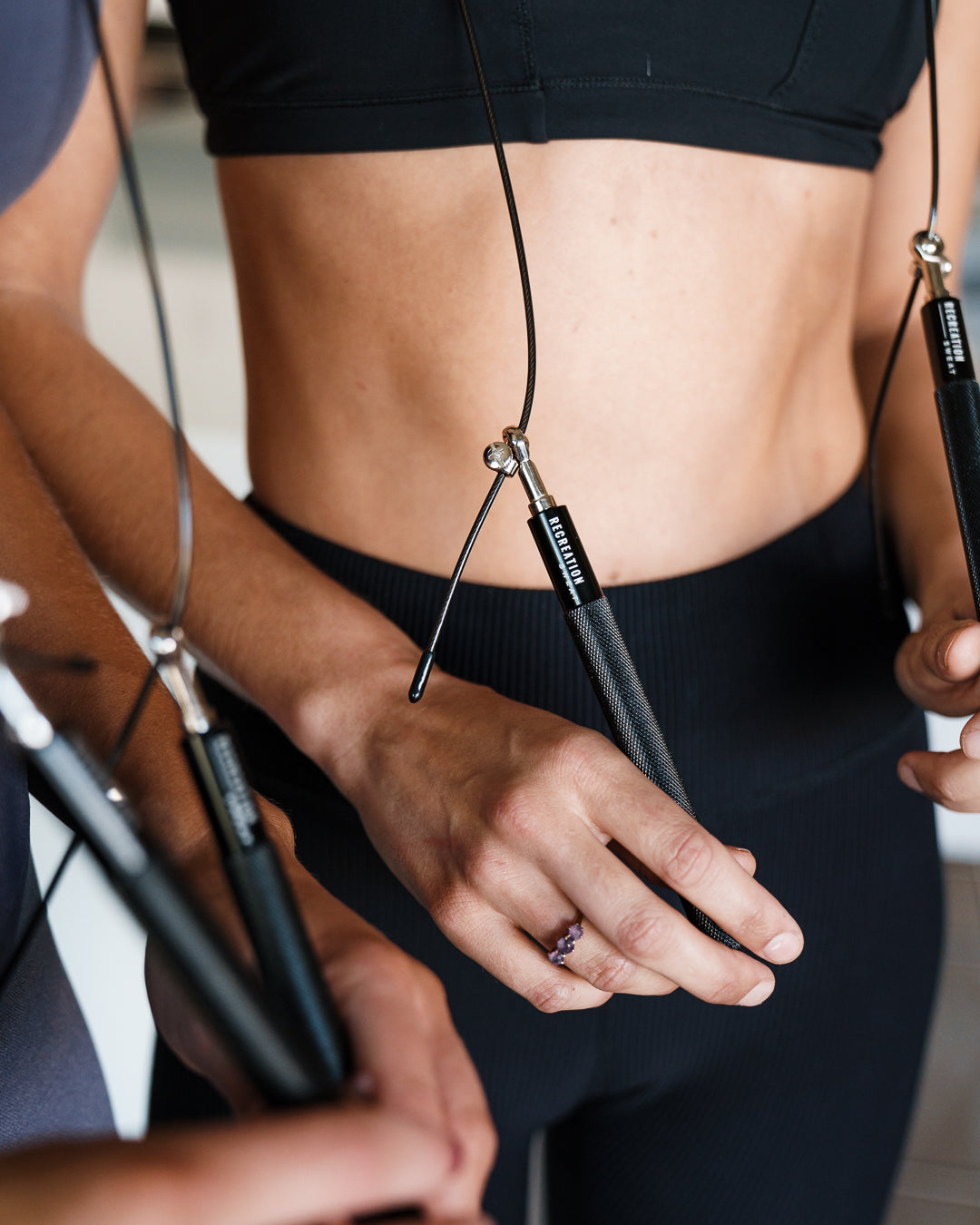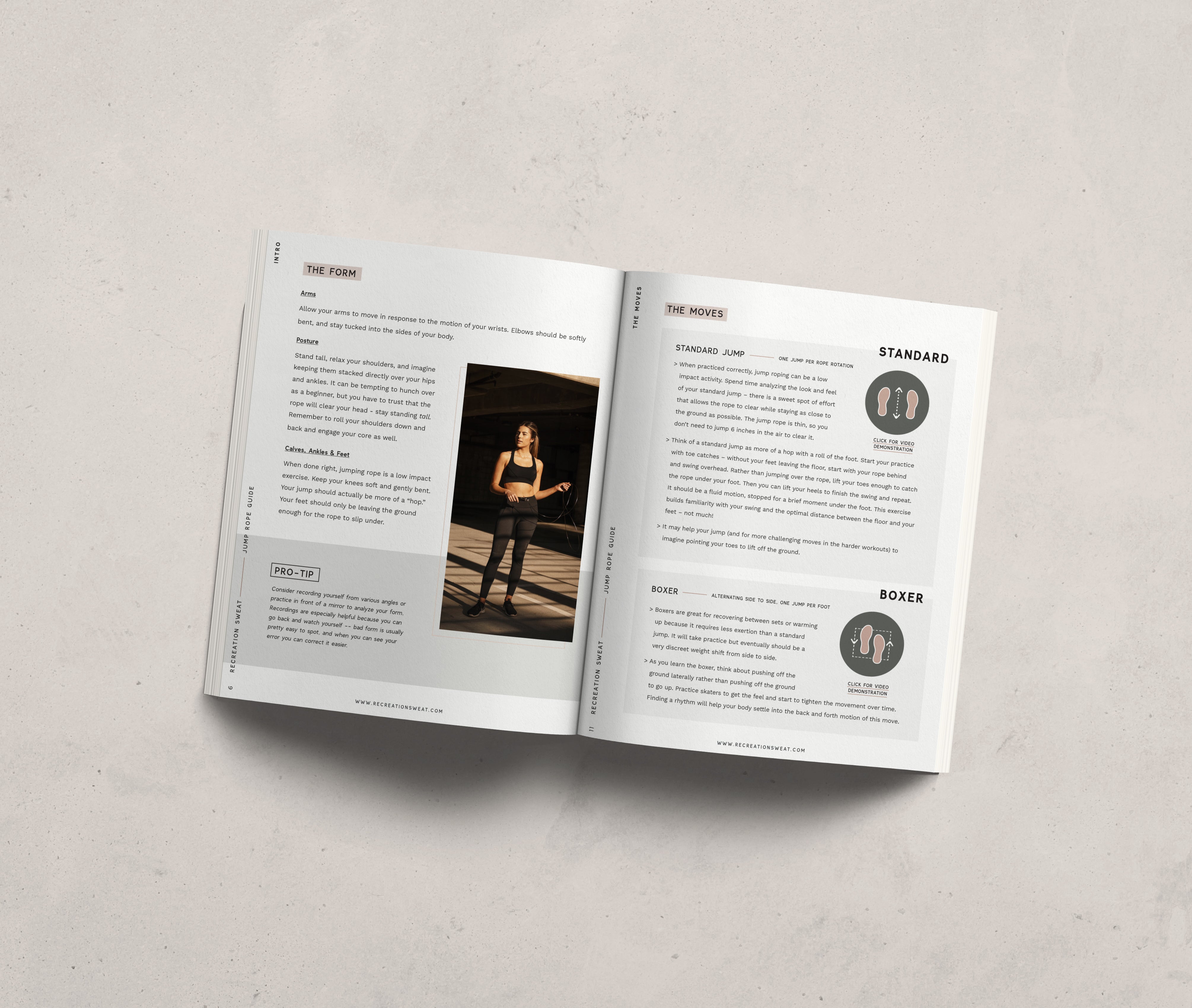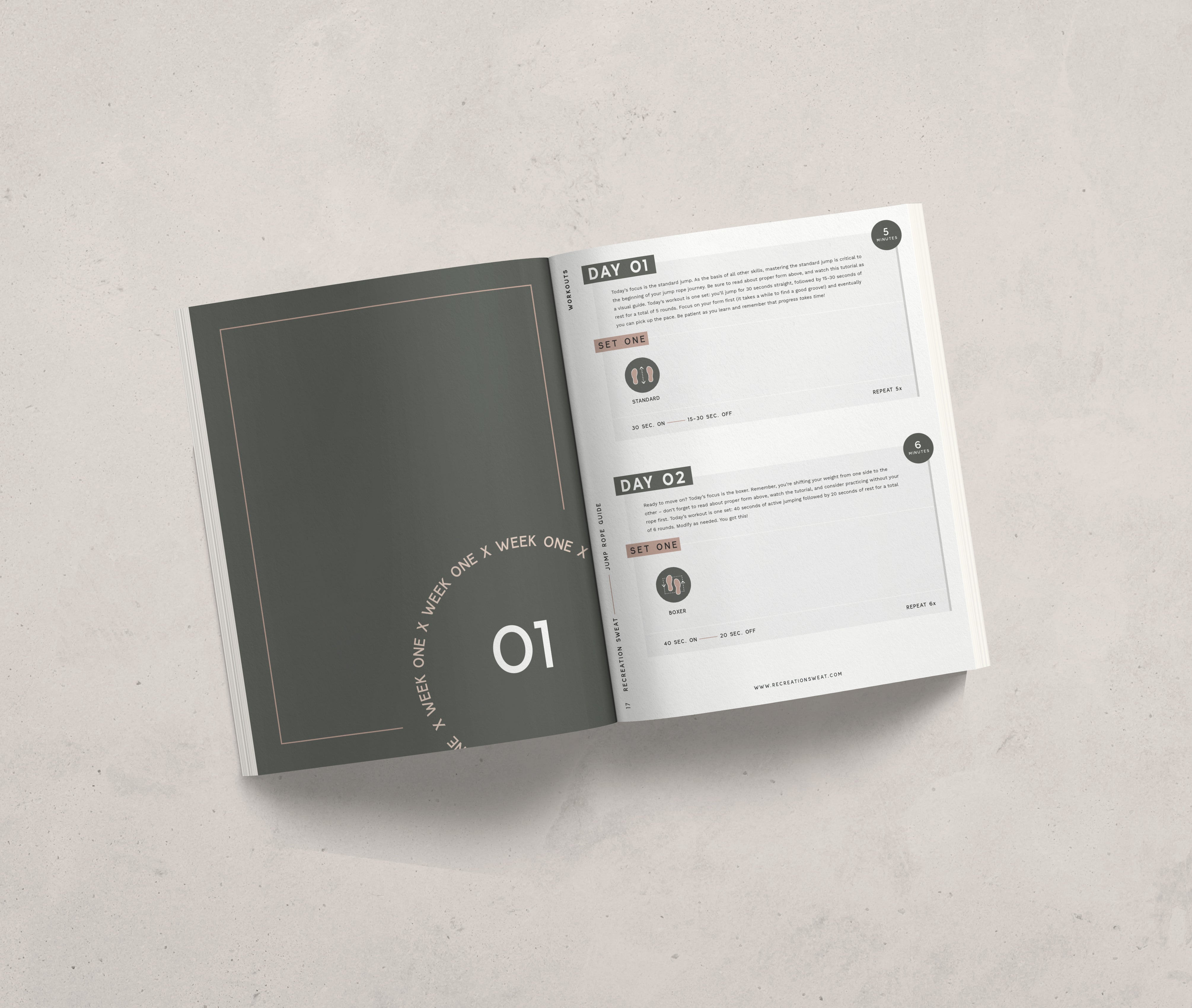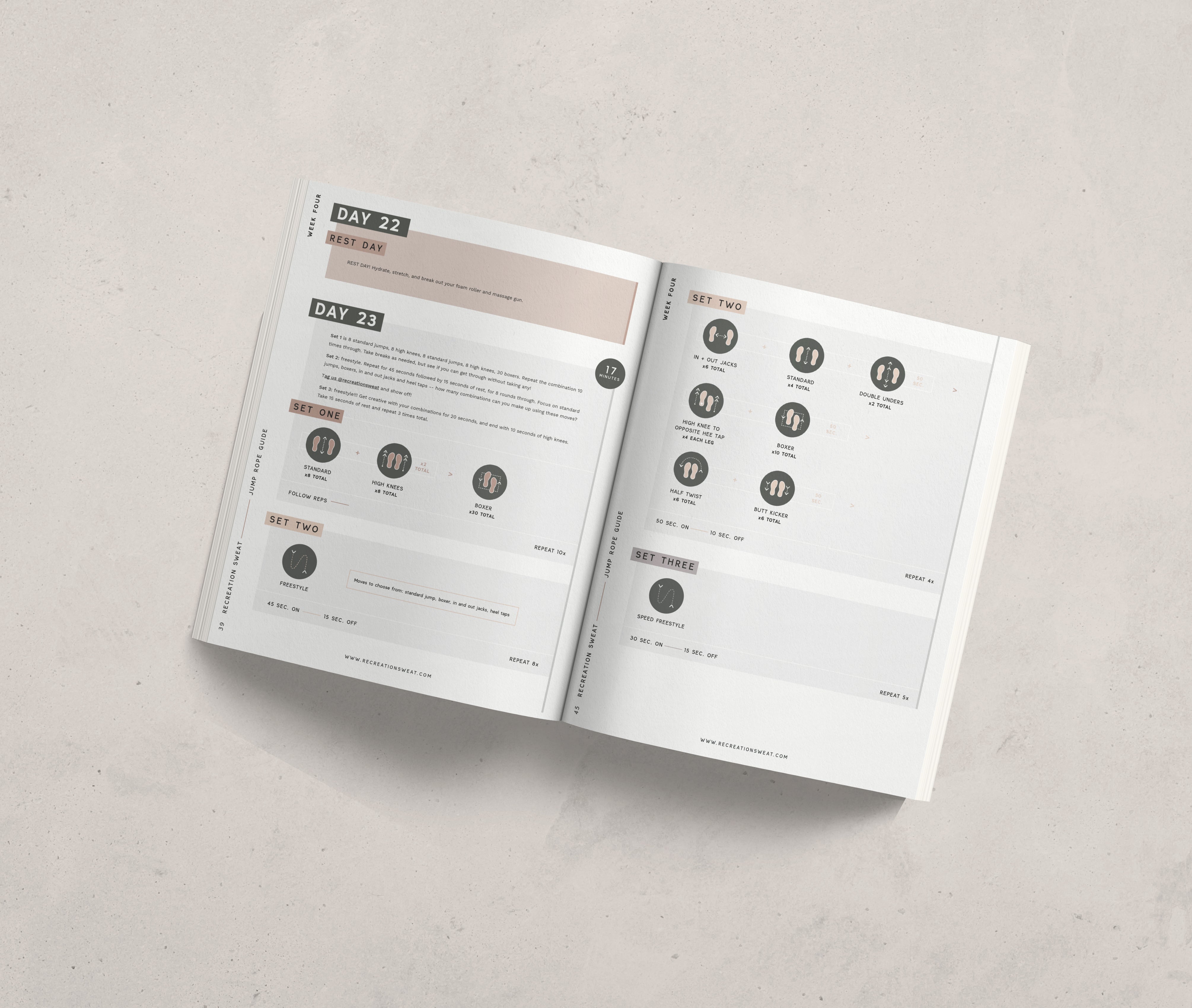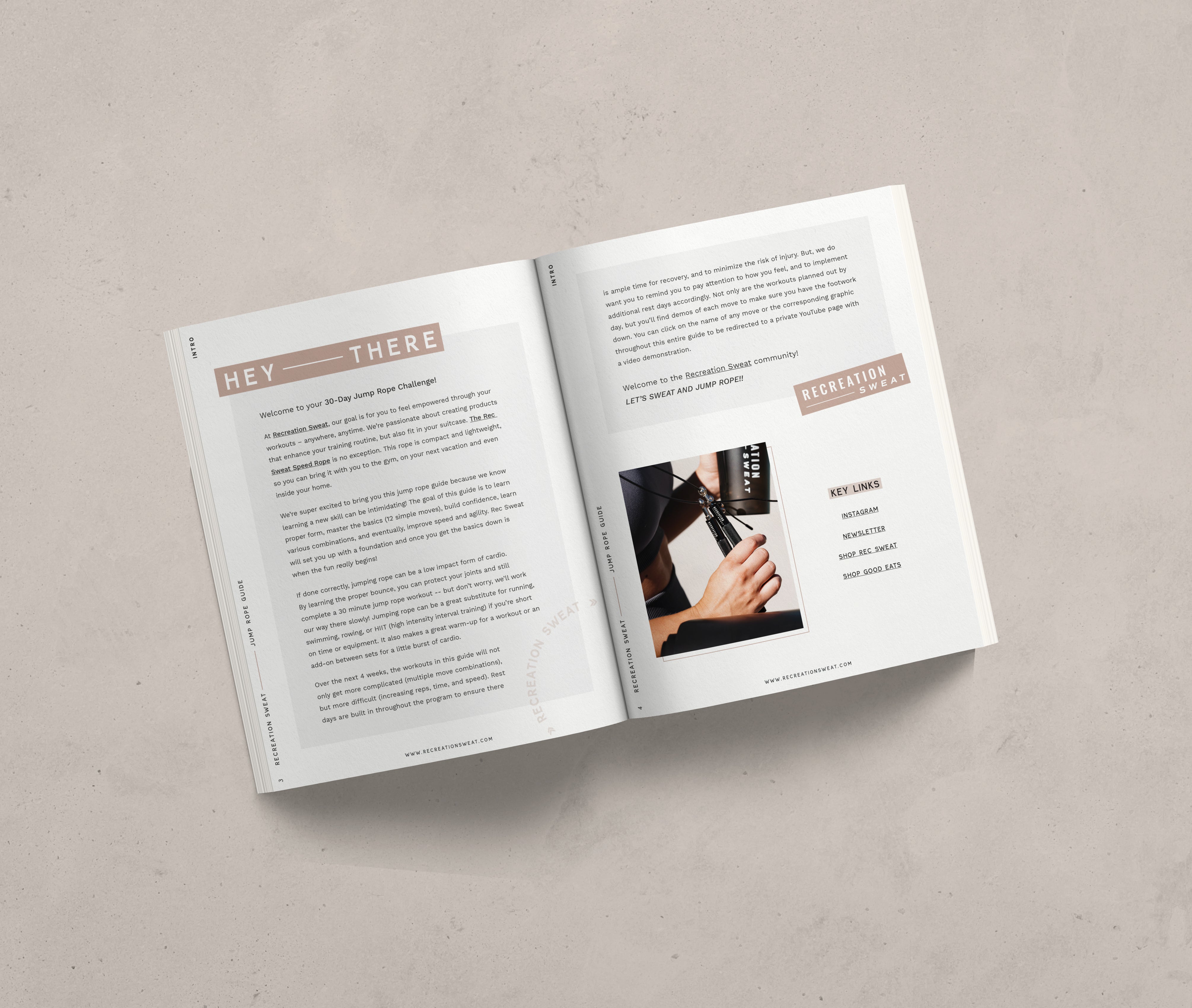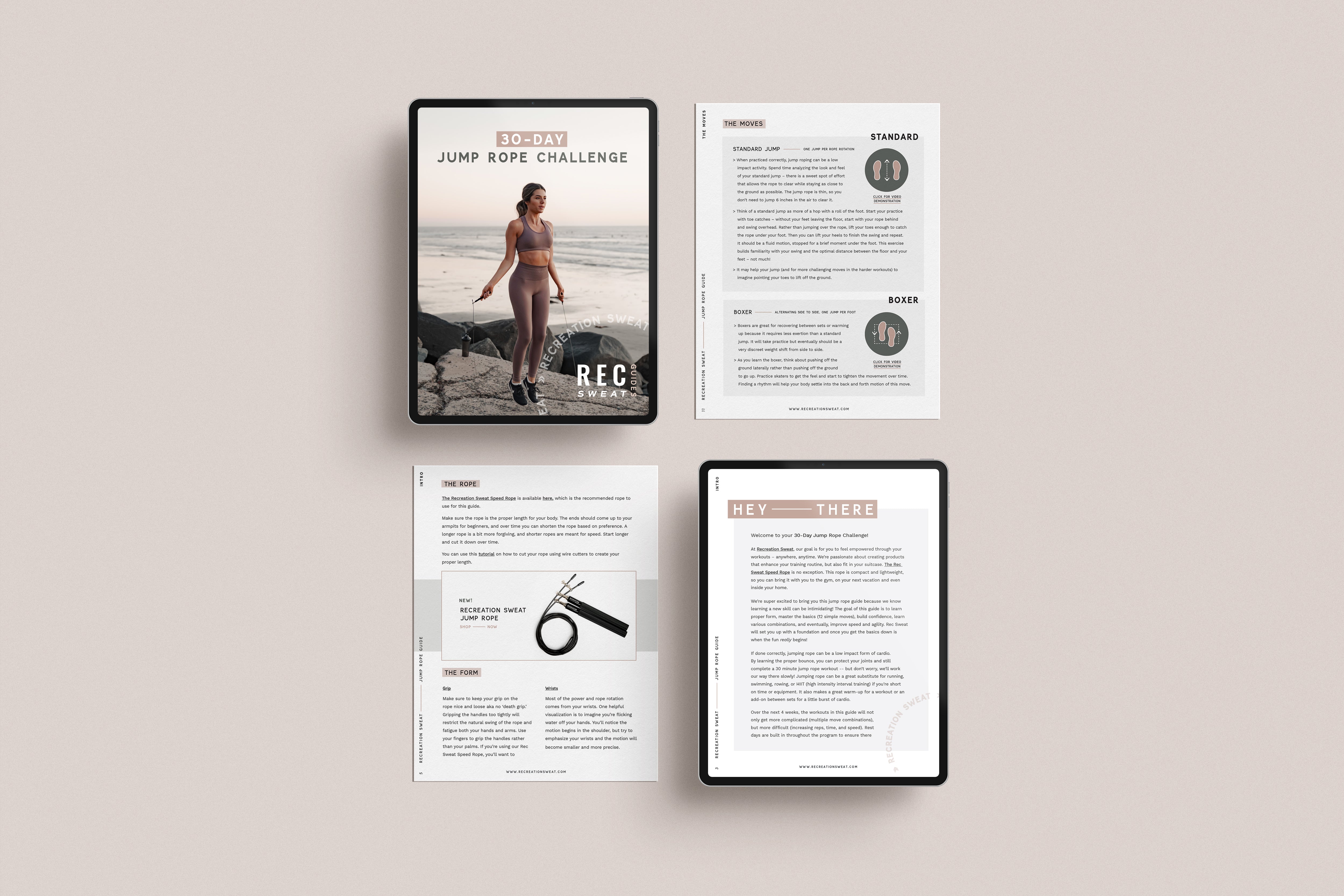 Speed Rope Bundle
Sale price

$70.00
Regular price
(/)
---
Ready for a challenge? Snag our Speed Rope and 30-Day Jump Rope Challenge Ebook bundle now to strengthen your cardiovascular endurance, improve your skills, and build confidence while jumping rope. Aside from the health benefits, you will love your daily workouts you'll receive in this ebook, which can be added on to any strength training, cross training, or other fitness regimen. They are progressive workouts, meaning they start simple with single moves, and progress as the days go on to more complex, multi-structure sets. This digital download includes video demo of each jump rope move, a warm-up and cool-down stretch routine, built-in rest days, and all of our best tips to help you learn proper form and master the basics with your rope.

Our rope is 118 inches long, has a ribbed handle, and can be customized to your desired length using wire cutters. It's durable and made to last. We recommend if using outside, to use our Sweat Mat for padding, as concrete will shorten the lifespan of your rope.


Who's ready to jump?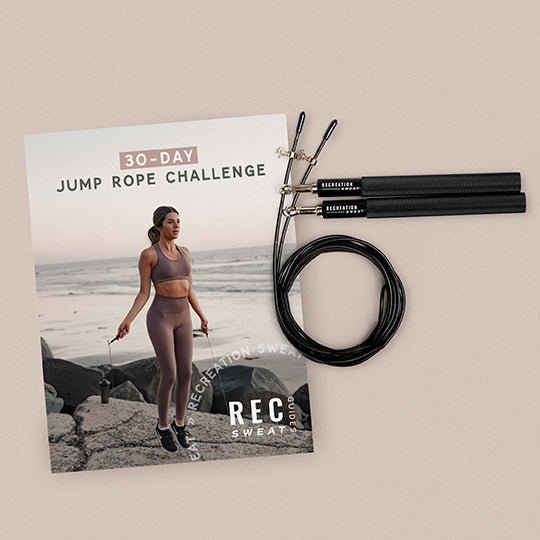 Speed Rope Bundle
Sale price

$70.00
Regular price
Choose options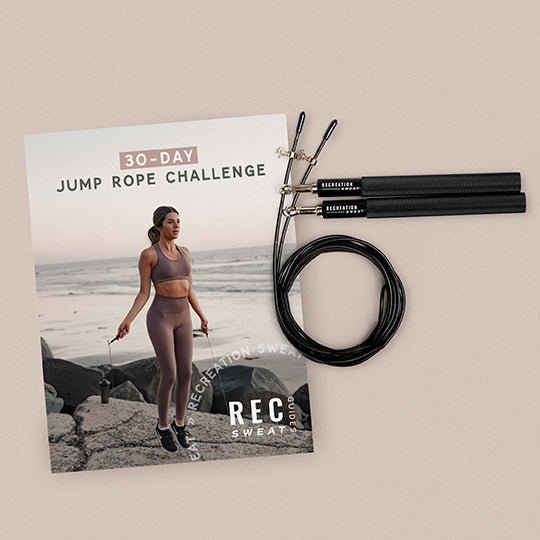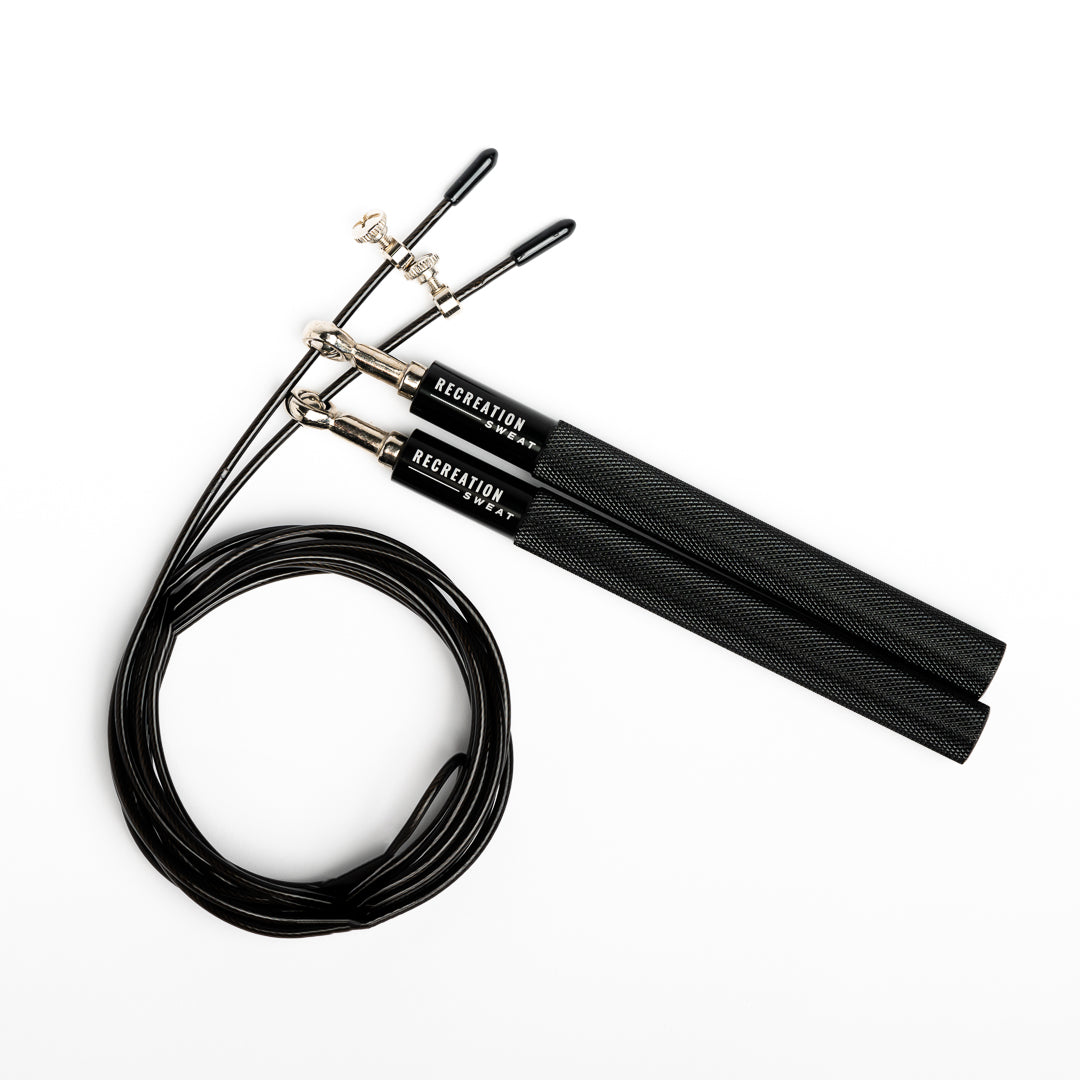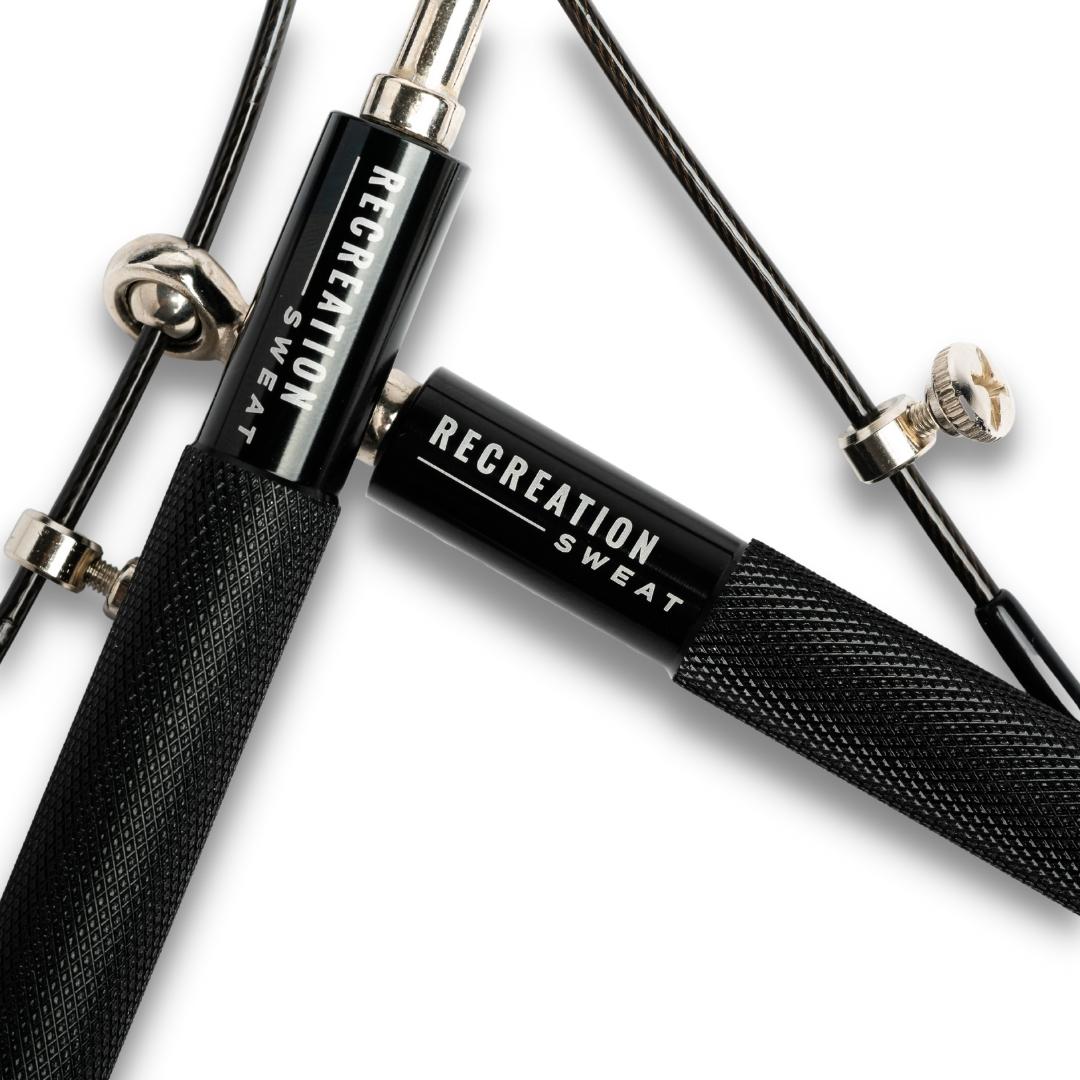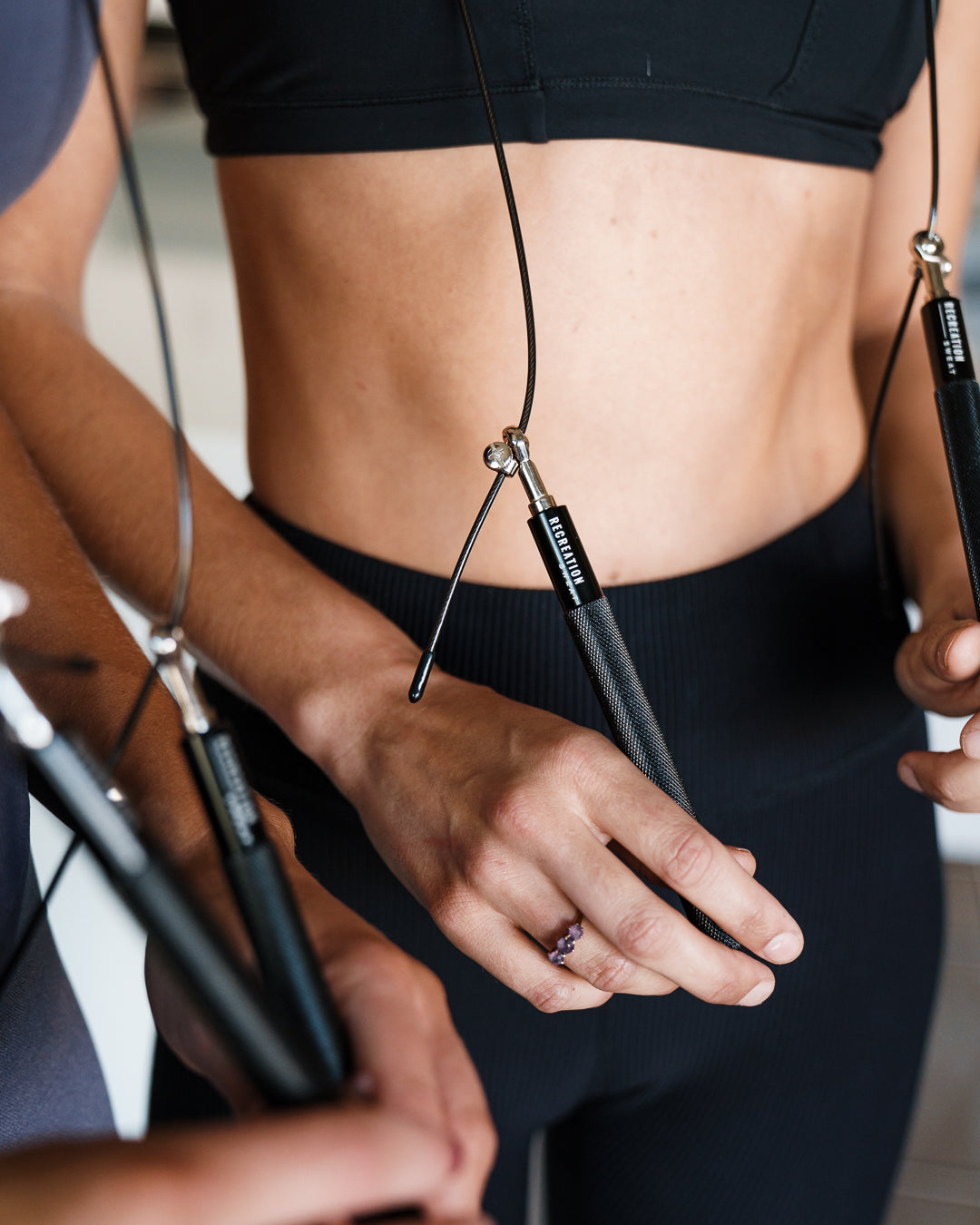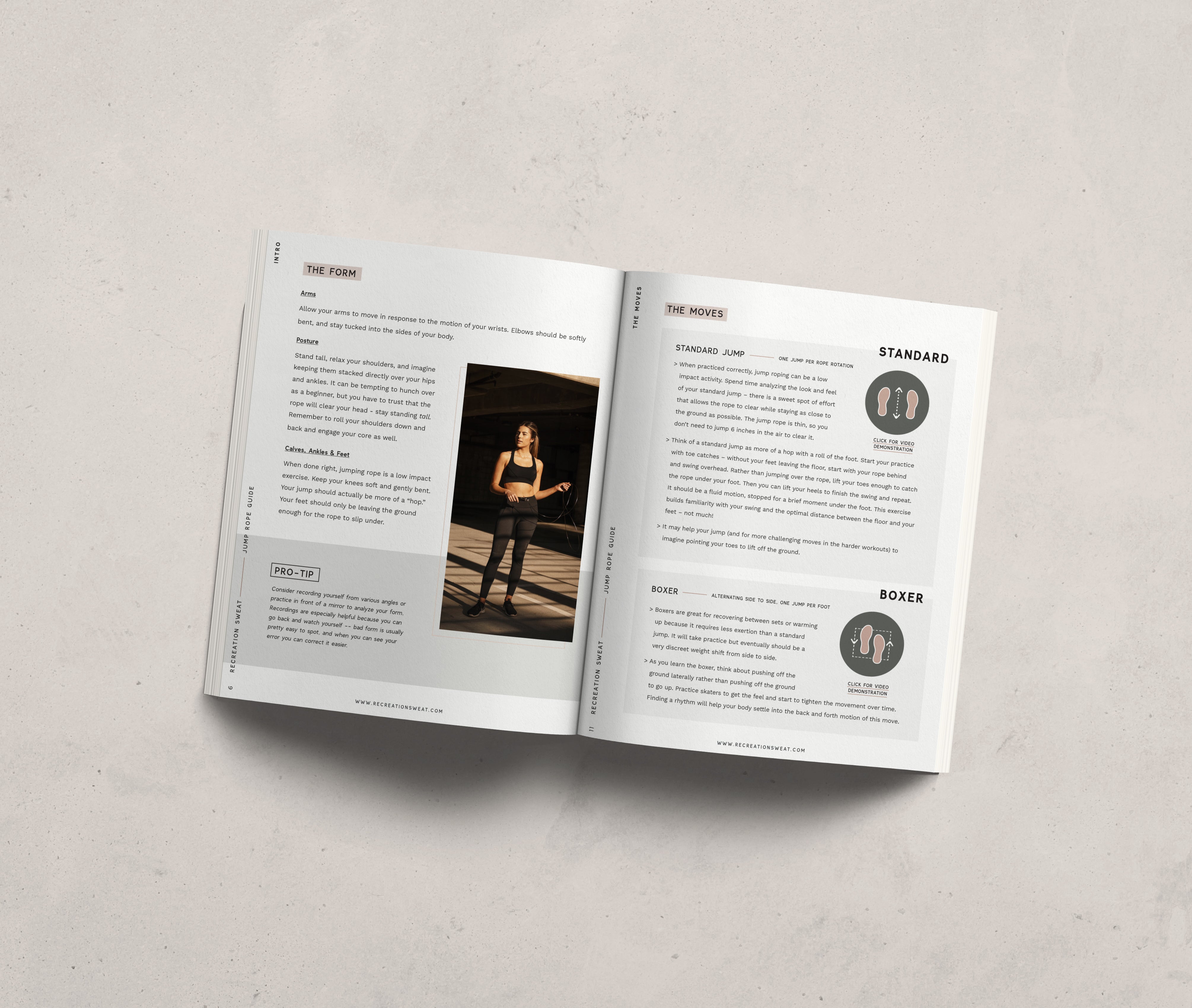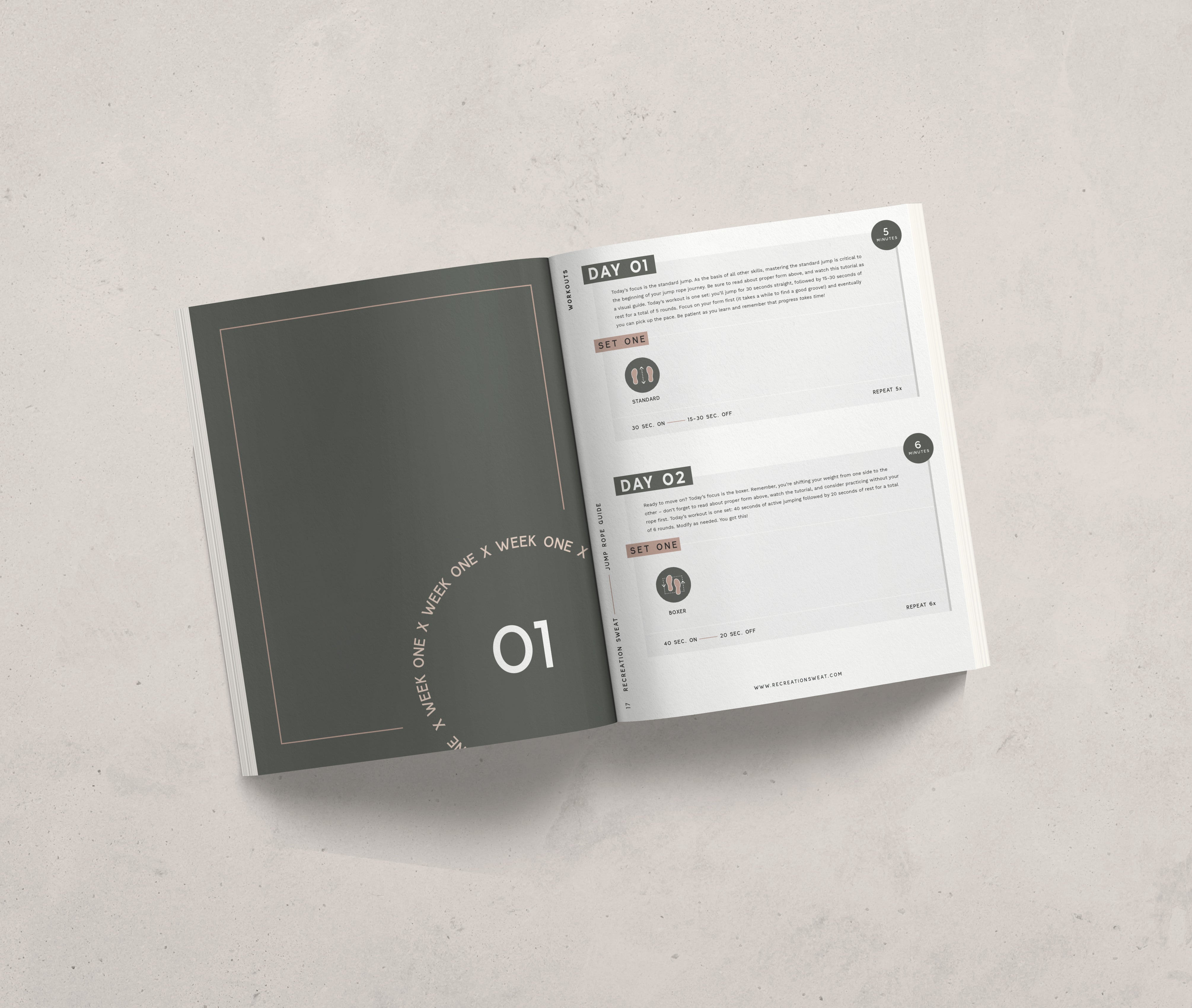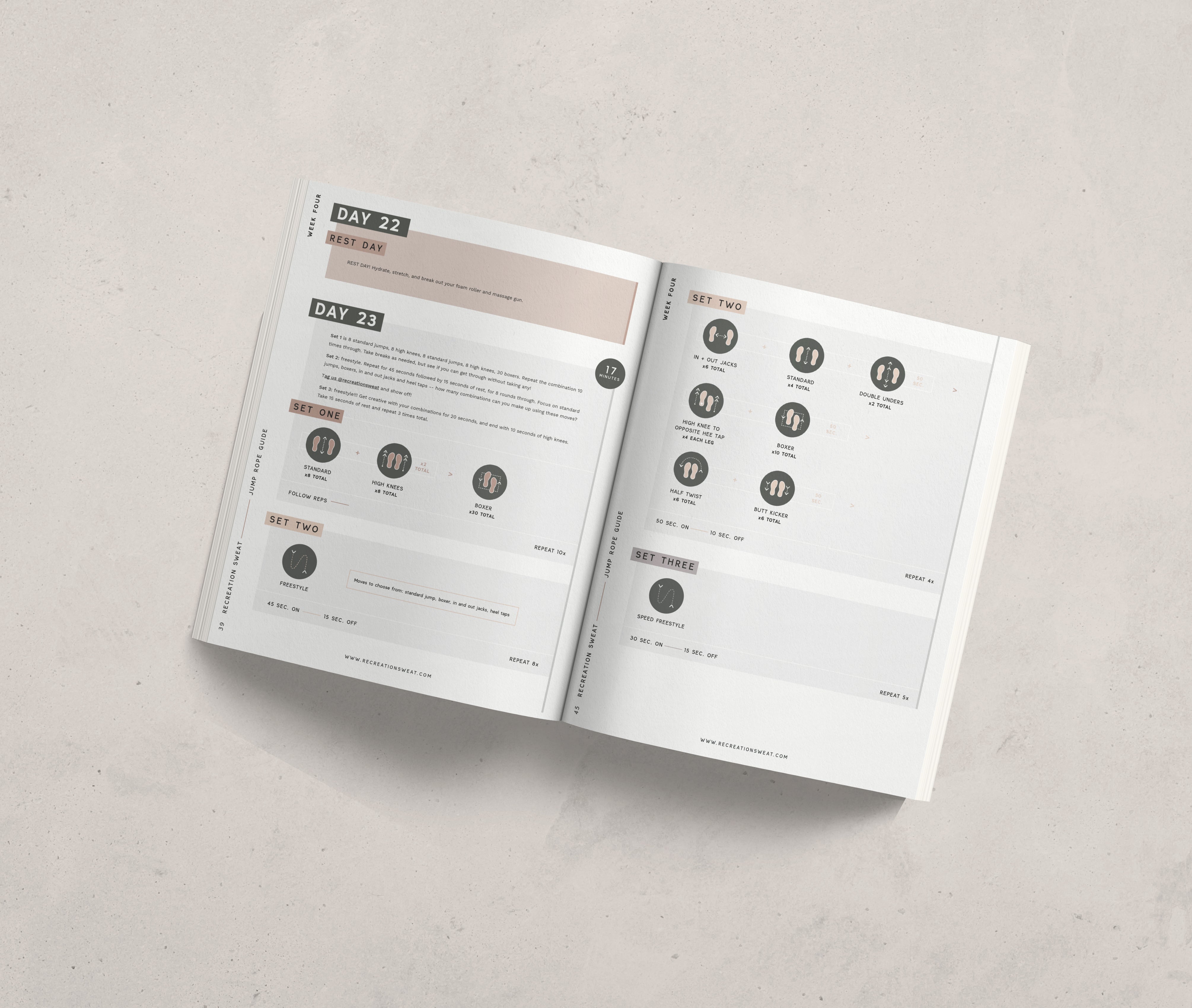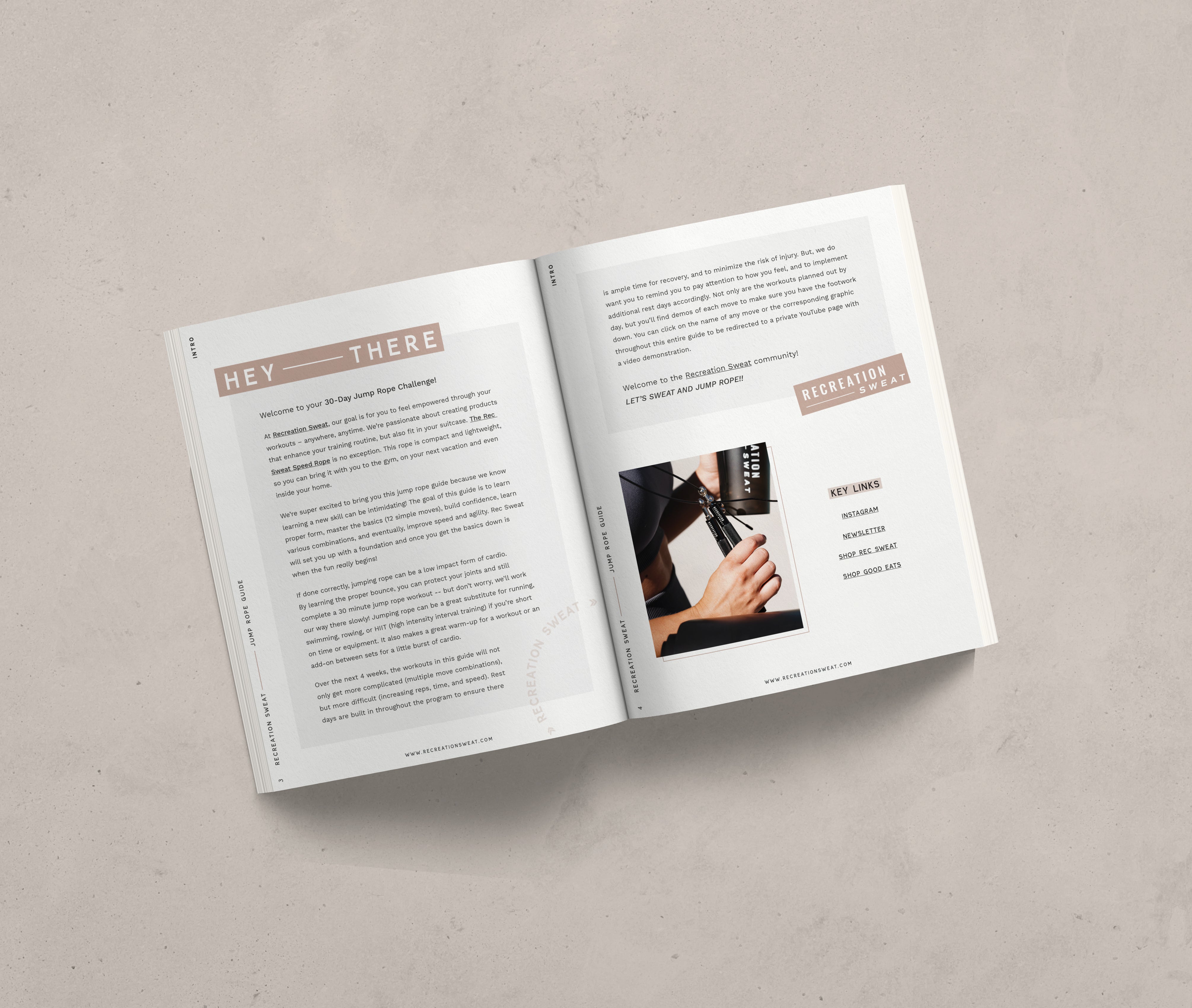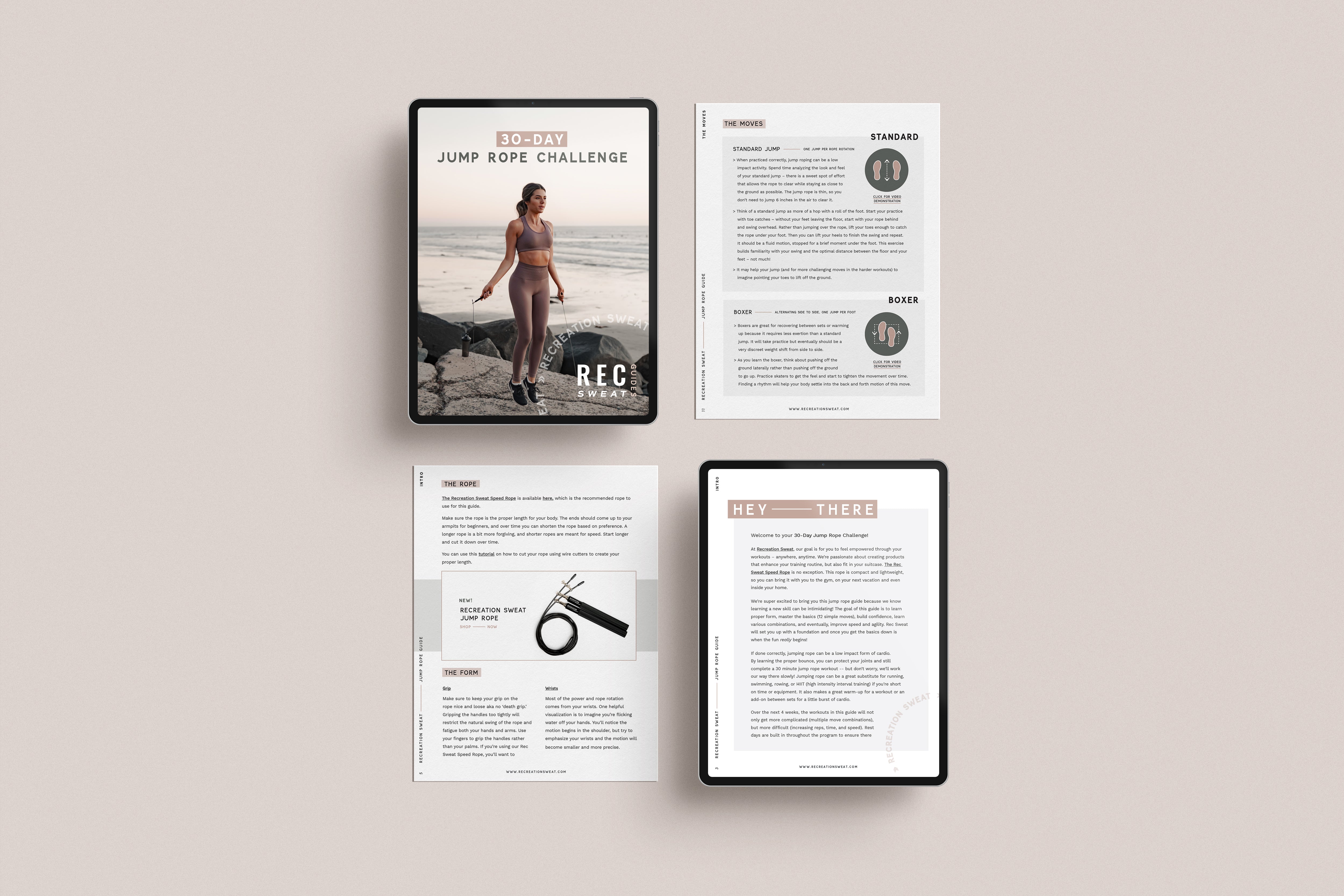 Awesome jump rope!
I had such a fun time doing this guide! I liked that the time of each day went back and forth between longer and shorter jumps so that I was still able to do strength workouts afterward. I did start to get intense shin splints probably around the halfway mark, so I had to drag out the guide by adding in more rest days.
Overall, awesome product and a great, fun way to get in cardio!
Loved It
I have never jumped roped really besides when I was a child and in GS2.0 but let me tell you this guide was incredible!!
I went from barely being able to last 30seconnds nonstop to being able to do it for mins at a time without messing up! The cardio gains from this guide cannot be beat! It is so much fun and keeps you wanting to try/ doing more!
I absolutely loved it and got others into jump roping again! I couldn't stop talking about it!!
Those double unders were the death of me at the beginning but I can crush them constantly now! Wouldn't have been able to do it without Rachael, yet again! 🤍🤍
Ohhhh and the GS jump rope is a must have! It helped up my game a lot :)
Helped my ankle strength so much!
I loved this guide + the speed rope. It's so fun and challenging to practice and it REALLY helps work on building strength in my ankles and calves after several sprains. The structure is so good for building skills and helps a lot for being able to make up your own combos for freestyle.
Just get it!
If you're down in the reviews contemplating if it is worth it, trust me it is!!! I was hesitant because I didn't think I was coordinated enough to jump rope. With this guide it doesn't matter, she shows you step by step each move and has videos to show you. The best guide to learn how to jump rope for not only fitness but for fun. In 30 days you'll be a jump roping queen. Ohh and did I mention you can do this cardio workout anywhere?? So easy to travel with!! Trust me you won't regret this duo :)
LOVE!!!
Absolutely LOVE this speed rope and 30-day jump rope challenge! I was tired of running and this has been a game changer in my workouts. Before starting the challenge I had a hard time jump roping for longer than 5-10 minutes. After completing the challenge, 30 minutes flies by so fast! I have been enjoying trying all the moves and motivated to get better and faster. I highly recommend this bundle, you won't regret it!